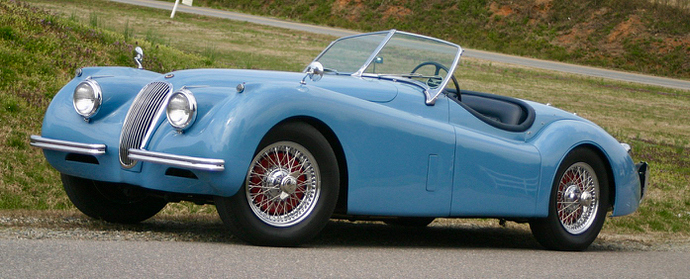 Description:
Asking price (if selling): $123,500 (USD)
Location: Virginia, USA
Contact information: george@120jag.forsale; (540)369-3363
Cost of shipping (if selling): At buyer's discretion and responsibility
Willing to ship worldwide? At buyer's discretion
In family since 1981. Restoration completed 1991. Full cosmetic refurbishment and rewiring completed Jan 2018. Recent work includes new ball joints, oil seals (Feb 2019). Mileage is approximately 74,000 and believed to be correct/complete/accurate for the car. Many photos and much more detail at: http://120jag.forsale.
Thanks for looking.
George
–
Please always be careful before sending money or valuables to someone you don't know. Use an escrow service if you're not 100% certain of the identity and integrity of the person you're dealing with.
By using this service you agree to resolve any and all disputes with the other party directly, and to indemnify and hold Jag-lovers harmless from any claims, losses, liability, or expenses (including attorneys' fees) that arise from your use of Jag-lovers and this service.