No affiliation no idea who that country woman or that weird cowboy are.
Country Woman & her Jaguar XJS - YouTube
Hmmm. I've seen that girl in a video or pics before. Reminds me of a country girl she'll bring her own side by side, fix yours and whoop your ass just in the morning. The cowboy not so much looks more maritime kind of a salty dog seaman ship dude. But I could be wrong.
Music is good also.
Great job, JLo. Isn't that the Gulf 69 car?
That's a forum member here. Here's a topic.
James was being facetious
. We know it's him. He's kind of a Big Deal. Although he is too modest to admit it.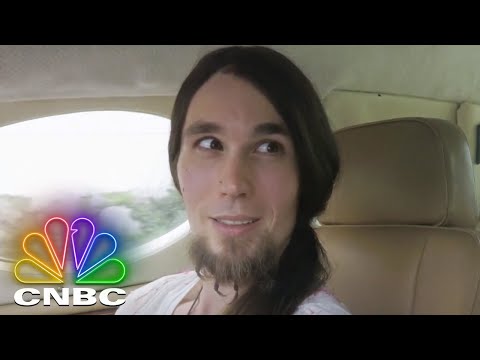 James lives about 20 miles from me. And at times I feel that's way to close. lmao. James's job well done; I think goats are cool. Kind of like Jaaag owners, can be assholes but overall, they're opinionate and abrasive but know what they want.
James show the folks your other creation.
Now if I can just convince you to show up at SPEEDWEEK with that thing in August, you and I, with the Jeepster, will be the hits of the week!
Wigs I'm not sure what speed week is but I must confess I don't like participating in car shows but I do like admiring other peoples rides. Maybe Country Girl does though. She can bring a goat. Lol
Nib- I am not ready to show much at moment but I did finish making custom bullet-proof windscreen.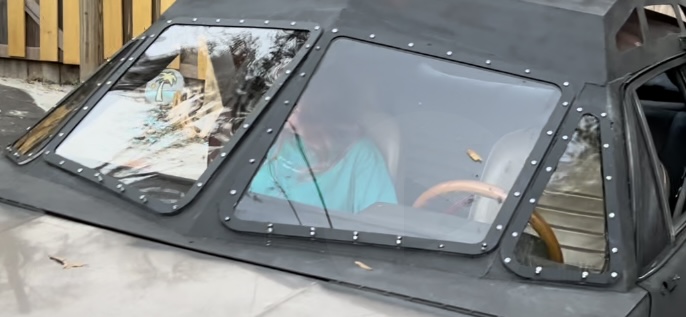 Not a car show, per se: it's Bonneville Salt Flats, and the rat rods used there ate PHENOMENAL!
The Jee Type will make its "world debut" there, and any of your creations would be a hit!
LOL @ "way too close" …
Dang, I thought in that video I detected a bit of a (Brit?) accent w. Lover .
Or is that "adopted" for the Jaguar video?
btw, wish I had some connections to Jay … bounce my idea off him getting behind a U.S. chain of self-service repair shops w. car lifts and all … If anyone had the "name", the power and $$
to get it done, it would be him I would think, esp. given his "garage" and personal interest in cars … I just can't do it by myself, unfortunately …
And I would think, if successful, would make him a lot (more) $$ than doing that You Bet Your Life gameshow reboot gig.
Getting ready to ride that thing into the Ukraine or something, Lover?
They have something called investors for ideas like that maybe you should try that?

Started making this bulletproof Jaguar for novelty but at this point with current events It will be the real deal.
Nib lives 'too close' because just last month he came by and picked up 3 XJ-S rear ends from my yard lol
I will never be able to get rid of my accent
but perhaps one day I can adopt a bit of a country twang.
If Keith Urban can do it… so can you!
James. Keep the rear seat area on the Jaginator intact. (Tell Cashew I can supply fresh fish for sharing space) I could become a closer neighbor than you think if all things stay on course.
Yeah, I had done a couple back seat-deletes in past but really that back seat in an XJ-S is a comfortable place for pets like our cat & dog. Sometimes I stick the woman back there if the cat is riding shot gun.
That seems like it could result in a lot of scratching and biting. Not from the cat.
You had THREE entire XJS rear-ends just laying around, Lover?
Dang, do you live in a salvage yard there or something?
If not, hopefully you have tall, good fences around the place (1) to keep out the thieves and (2) to keep the neighbors from complaining to the City … I know here in the Dallas area the city inspectors have been going around issuing citations to homeowners for having junk vehicles and such on their property … In fact, "home mechanics" are
now not even allowed to have "inoperable cars" (e.g. ones they are working on for customers) out on the street by their residences, per a new city ordinance …
To quote Hoyt Axton, "if that cat could talk, what tales he'd tell (about Della and the dealer and the dog as well) … "
Now he doesn't.
thieves are looking for easy money. That takes jaguars off the list of things to swipe.
[quote="AttyDallas, post:18, topic:418340"]
keep the neighbors from complaining
If they ain't bitchen you don't have enough Jag parts in your yard.