Can you elaborate on how these are different than OEM?
Well, here's what I know about them but I'm sure some real Group 44 experts would know more. When G44 started off racing the V12, they I believe did use the standard flat head casting, but it proved to be anemic at producing the ever increasing power they needed. Jag produced for them a number of casting variants, at least one of which was a thick-port-wall for porting/testing version. I personally saw that one sitting on a shelf at Lanky Foushee's palace in NC before he passed away. I suspect, but cannot confirm, that that casting was the base for these that you see here, as these I'm 99% sure were passed off to Air Flow Research in California for the job of porting them and getting the best flow from them. I believe the port openings there is on the order of 40+mm and would NOT be suitable for a standard track car, or anything but an all out race car. As you can see the exhaust ports are also much larger and kid of Oval or D shaped. I'm pretty sure these would have been run with a different cam carrier and a larger base circle cam, but I'm not 100% sure on that. Larger valves & different springs I'm pretty sure would have been on these too. Jag made flat heads an option during the HE era so they could have the excuse to continue producing heads for Group 44 that they could claim were usable on street cars… as a way to comply with the race rules.
XJR5006 Don Miles could elaborate more. He's the one who noted that the California AFR castings were in his words the best of the bunch. So my guess is these were the heads that allowed for 650-800+HP in the XJR-# cars
~Paul K.
I have access to the pro version of fusion 360. If you can patch the mesh I would be happy to run it through the conversion process to try to get a solid body.
Let me ask Ole if he's ok with me sharing the files. I had stopped working on it back in September after making good progress on cleaning it up. It's quite a large file and indeed did, as expected, have holes. The problem (ish) is that it was scanned on a stand, and there's a fair amount of defects or extrainous objects. I've been cleaning that up but I'm not a meshmixer expert. I've created a few patched versions but each time I cut a piece off (separation) like the cam covers, the cam trays, the heads, junk, pipes, etc it creats a hole tha must be patched. At some point it was a bit more than my computer is handeling, and although I had a cleaned up model, it wouldn't repair/patch - at least not the way I wanted - using MS3D builder OR meshmixer (stuff would delete or after patching for hours at a time the program just… quits). So I picked it back up, and have been trying to slice it into smaller bite sized chunks… which honestly are going to be easier to convert in F360 anyway. This thing is BIG with lots of triangles, and Fusion isn't going to like that. Yet decimating it makes it look… eh… not so great.
So I'm working to slice it into different pieces that hopefully will repair like JUST the Timing Cover. JUST the Pullies, etc. Creating JUST the block is … in progress… and IDK if this is going to work. I can slice all the ancillery stuff off of it (slice planes) but IDK if the software will merge it back together again. I've had that fail (or succeed) after letting it process for hours. (i7-6700 + nvida 1070, or an i7-3930k - neither new, but neither are slouches as computers).
~Paul K.
Interestingly enough I may wind up with a solution to all that as well through work eventually. We're starting to work with mixed reality headsets and are experimenting with ways to accurately 3d scan equipment to use with them. The process may require the use of a laser 3d scanner, and since I'm one of the primaries on the R&D efforts to figure out how all those things work together I'll have free use of it during my free time for "experimentation".
It may be a few months before we get all the details worked out, but it is entirely possible that I would be able to 3d scan every part of the spare engines I have (an '87-'89 mostly complete and a '90-'92 block and bottom end with a broken crank) and share the files with you guys.
I'm making some progress picking back up the old scan and working on it - slicing away extranious bits and dividing it. The problem is every time you slice it to cut away extranious bits or to divide it, it has to be repaird as it has holes afterwards and becomes invalidly defined. Then you often have to glue bits back together and recombine bits as with the SW I have I can only slice on a plane, not like a bubble of an area. That has been problematic, but I am now making progress and have the large bulk of the engine pieces fixed. Even IF they were solid pieces they'd still need a great ammount of post-work in a solid modling software.
I've IM'd Ole to see if he's ok if I share them. Will get back to you.
Looking forward to your project too. It'd be really nice to have these engine components as solids.
~Paul K.

hello, I bounce with this post because I would like to make a spacer plate to couple the v12 preHE with a Porsche Boxster transaxle. I did not find the dimensions, scan or blueprint of the face. Does anyone have these dimensions? Thanks a lot. Laurent.
@V12_Racer will likely have them, but I have not seen him on the list in a very long time.
Try contacting thru this…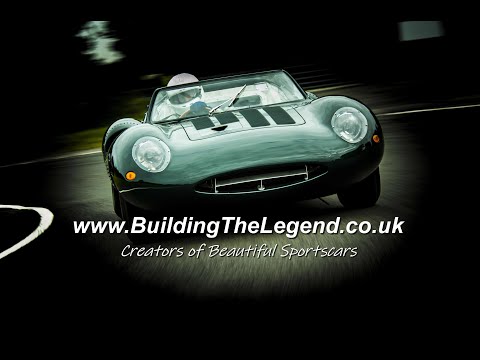 I may be able to offer more, but for the moment one thing you NEED ot know is that the dowel pins and relation to the crank centerline are exactly the same as on all Chevy V8s. The rest of the pattern is different of course.
~Paul K.
Robert Knodt has generously allowed me to share the work up of dimensions he provided to me:
Please print on a plotter/check out with a cheap thin cut sheet and self-verify though.
Dims in SAE:
JagV12_5.3L_RearPattern.pdf (109.0 KB)
~Paul K.
Edit: Only fair to include links to Bob's sites:
Buisness site:
Facebook:
The Camp Chaos Chronicles - YouTube:
Good morning all,
thanks a lot for your help. I will model under fusion 360 first and post the file here. Laurent.
That last link is to my grabcad STEP file made in F360 btw. I haven't made the 6.0L one yet.
~Paul K.
Thanks, that's even faster than me.
Now on GrabCad. Another useless model: Lucas 2PR Power Resistor DAC2044.
~Paul K.
Car parts as art! Brilliant! You should make them info NFTs and make a fortune
Well… I think I found an easy way to get some models…
Steam sells a Car Mechanic Sim game with a DLC for Jaguar


Aaaand there's the V12… all split up into bits.
And apparently (maybe) Unity Asset Studio can be used to extract the "assets."
GitHub - Perfare/AssetStudio: AssetStudio is a tool for exploring, extracting and exporting assets and assetbundles..
It's cheap enough, but the price is going to fall fast in a year or so…
~Paul K.
Minor addition here. I just published the DFX and STEP files for the water rail gaskets (modeled on spare parts rather than OE gaskets) in case folks want to use a Circut/Silhouette Cameo/Waser/Home Laser/3D printer to cut out their own gaskets or print them in TPU. (Not that this wasn't easy enough for most people to whip up themselves.
~Paul K