That would make an AWESOME rat rod engine!
this might not pass the CA smog test
Hi,
A friend of a friend built a 2-seater R&R "Silver Meteor" on a 1930's Cadillac chassis over here. It was fabulous and really sounded great, of course no chances of ever getting it registered for the road over here, so he sold it to California.
Cheers!
This one: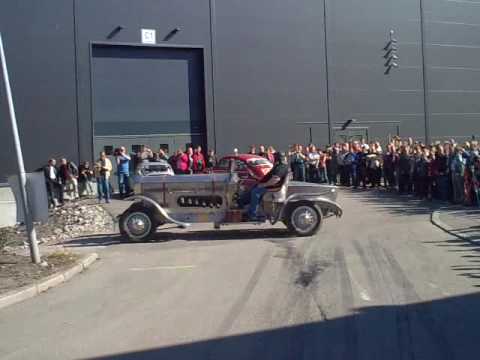 I love how they put their hand across the exhaust ports to determine how its running. Puts our dollar bill on the exhaust pipe to shame.