Tried to work it, the handle broke off, may have been weak from somebody's previous attempts.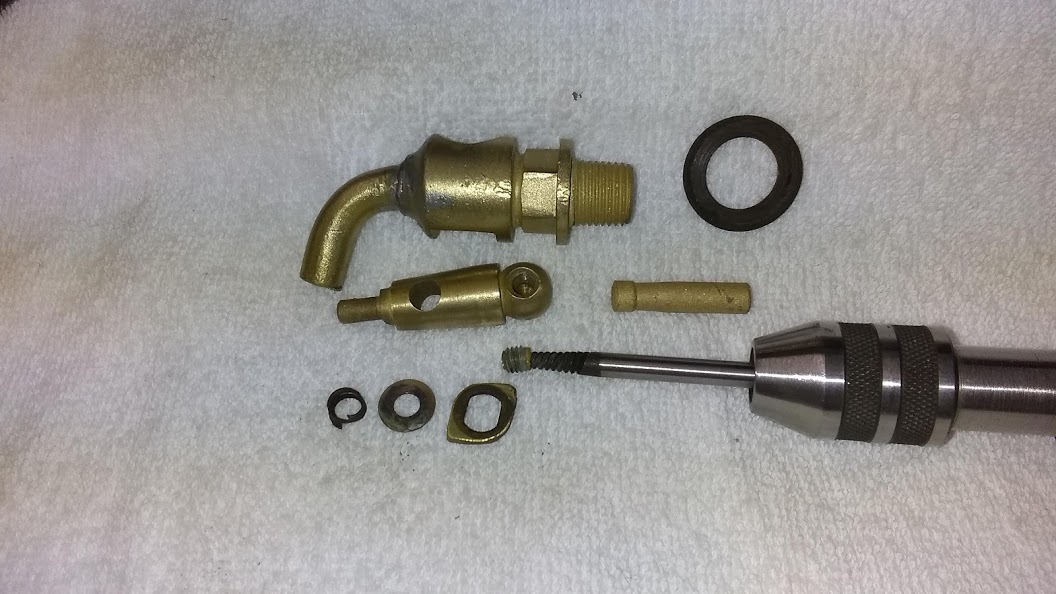 I drilled and extracted the broken threaded piece. A propane torch loosened it nicely.
It seems to be either 7/32"-28 BSF or 1BA thread. Neither seems promising to find a replacement, unless this handle thing is common in the UK?
#12-28
UNF is pretty close, but even in the USA that size is non-preferred and almost non-existent.
This seems to me like a weak design anyway, a stress concentration at the thread root. I'm thinking about tapping it out to 1/4"-28 UNF thread, for which I can easily get a brass bolt and make into a suitable handle.
Anybody see anything wrong with that idea before I proceed?