For those of you that are having difficulty fitting the boot seals supplied by the usual vendors because they are too thick, I have a potential solution. Liz at COHBaines was kind enough to send me four samples of their "Draught Excluder" linear seals I selected to trial fit them in my boot. I have found that most of the samples would work for my application, but the Model DX100 seal works the best. It is low profile between the boot lid and the seal rim, and has a flap very similar to the original NLA seal.
Original Seal: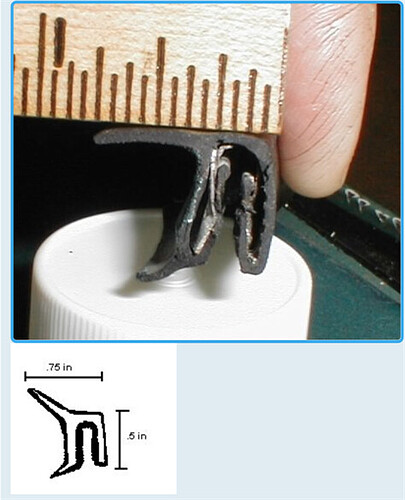 DX100 Seal:

Sample installed in boot:

I like this sample the best because it has the foam rubber lip that engages the boot lid to seal it and has a cutout on the bottom to allow the water to flow to the drains. I am going to order the required 10 feet of this for my boot and will report back when it is fully installed with a fit report. If anyone else wants to try out the four samples Liz sent me I will forward them to you. PM me if interested.