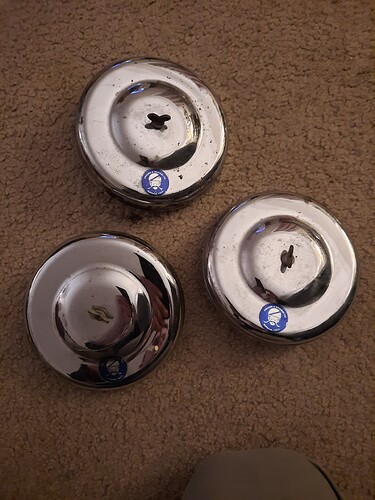 Description: For sale is a refurbished servo cylinder that was sleeved in stainless steel. It has a new seal kit installed and back up plate lightly bolted to retain it together. I have hundreds spent on this and had this as a spare for my 420 compact sedan I recently sold. I have the servo can assembly with new diaphragm for an E-type and can assemble it if one desires. Just the Cylinder $50.00 comes with lock tab and gasket.
Also 3 chrome HD8 air filter assemblies…$50 for all 3.
Buyer pays shipping.
Asking price (if selling): See above
Location: USA west of Chicago
Contact information: Private message
Cost of shipping (if selling): Paid by buyer
Willing to ship worldwide?
–
Please always be careful before sending money or valuables to someone you don't know. Use an escrow service if you're not 100% certain of the identity and integrity of the person you're dealing with.
By using this service you agree to resolve any and all disputes with the other party directly, and to indemnify and hold Jag-lovers harmless from any claims, losses, liability, or expenses (including attorneys' fees) that arise from your use of Jag-lovers and this service.