Now here is something rare and hard to find (yeah, right
)
Cooling fan assembly for the Series II E-type and perhaps earlier models that didn't use the pathetic weed wacker style radiator fan and blade.
If you are restoring a car and want the correct fan motors you need this. Why tell the world you valued a quick and dirty repair with round fan motors? Now you can show that you really car about originality and Jaguar heritage by installing what Jaguar put on your car when it rolled out of the factory. Jaguar engineers knew their stuff, they designed these things to suck, and suck they do, . . lots of air through the radiator, that is.
You'll be proud to open the bonnet and show them off.
What you get:
The shroud, painted in black wrinkle finish,
Two white fan blades,
Two black fan motor mounts, and. . . drum roll please. . .
Two fully functional square motors.
Some nuts and bolts holding everything together.
All are in great condition, fully functional and ready for installation.
I'm going to let this entire assembly go for the exceptionally low price of $700, that's in United States Dollars, of course. Any less than that and I'll be reduced to eating cat food tacos. I'll accept any of the following forms of payment:
Personal, cashier's or certified checks, or a money order. But I'll need to hold shipment until it clears the bank. It's not that I don't trust you, but . . . .well, you know how it is. Seems like there is a Nigerian Prince lurking in every in-box.
Cash, it's always welcome but I wouldn't recommend you send actual cash through the mail.
Paypal. I've no problem if you want to pay me via Paypal, but you are going to have to add in an amount sufficient to cover the fee those heartless bloodsuckers at Paypal are going to want to pluck from my proceeds of this transaction.
Shipping:
I'm going to ask you to pay the actual cost of shipping and I'm happy to ship this by any of the following:
UPS
FEDEX
United States Postal Service
I prefer the Postal Service, but since you are the one who is going to pony up the dough for shipping it's your call. Now, I'm going to eat the cost of the box and other packaging and I tend to over pack stuff but it seems like every shipper damages or looses stuff from time to time, then they shrug their shoulders and pretend they never heard of you and treat you like a leper. Whoever you choose I'd suggest you spring for the optional insurance they offer.
Since you will be paying the freight I'll ship this anywhere you want me to as long as it's on this planet. Actually I'm OK with interplanetary shipments but the cost, to you that is, would probably be frightfully high.
By now you are probably wanting to see some pictures so here you go. I'm happy to take and send more pictures if you like, just PM me and let me know.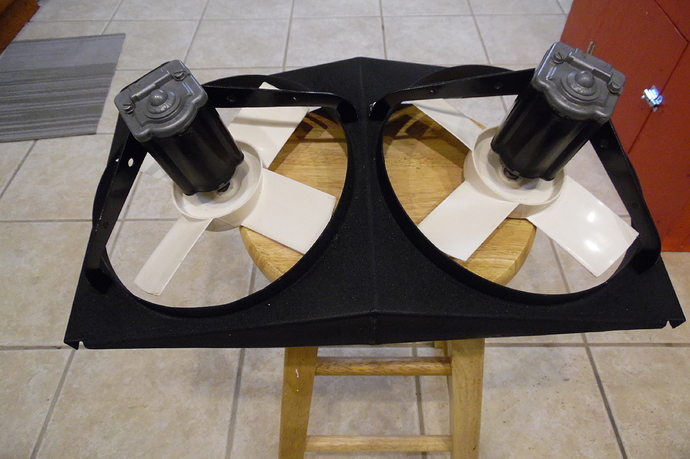 So, PM me if you want to buy. There is no 1-800 number and operators are not standing by but I will get back to you, pronto.