Everything works as it should. The electric motors are the correct square design and run flawlessly. The shroud, blades and motor brackets are correct. Being used parts there is no warranty.
I'll ship anywhere the buyer desires. Shipping and insurance (recommended) are at the buyer's expense.
Price is $820, plus shipping.
Contact me via a PM on Jag-Lovers.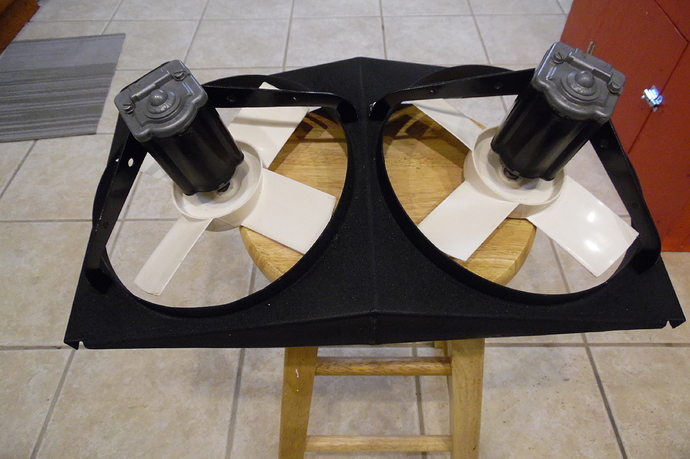 –
Please always be careful before sending money or valuables to someone you don't know. Use an escrow service if you're not 100% certain of the identity and integrity of the person you're dealing with.
By using this service you agree to resolve any and all disputes with the other party directly, and to indemnify and hold Jag-lovers harmless from any claims, losses, liability, or expenses (including attorneys' fees) that arise from your use of Jag-lovers and this service.