I am about to refit the original ZS carbs, flange stamped
3305, and have a question regarding what appears to be a
vacuum fitting on the bottom of the front carb. For some
reason the OO had removed them and replaced with a
different model of the carb that did not have this fitting,
nor the breather fitting. I re-found them when clearing
off a shelf in the garage last fall, they were sitting
there for 20+ years, and they were rebuilt. The
distributor has a vacuum line attached that is T'd off the
vacuum line that goes to the air cleaner. I am thinking
the carb fitting is what should be used to the
distributor. Picture at link of the carb before rebuild,
showing the fitting in question. Car is an 11/69 build.
Checked the JCNA judges guide but no info other than the
carb numbers. Pix would be wonderful. TIA.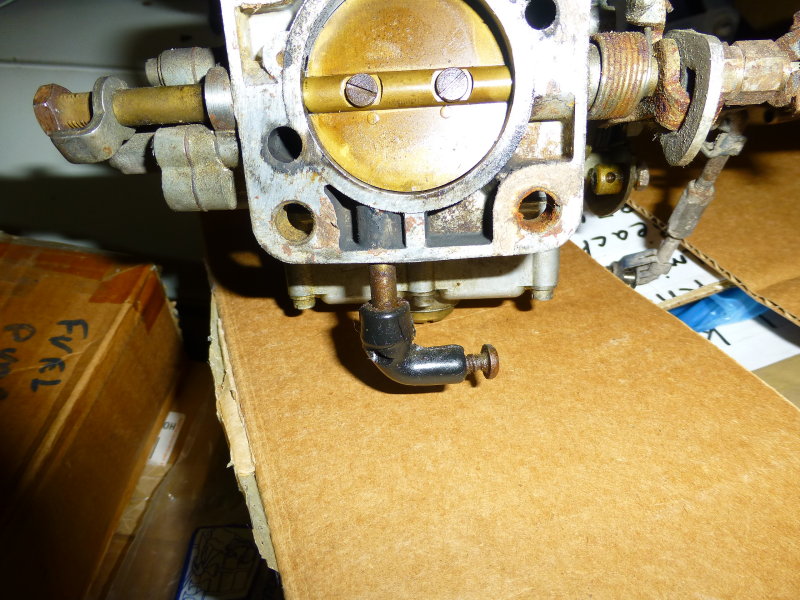 Ralph, 1970 FHC, 1R27295
Coastal NJ, United States
–Posted using Jag-lovers JagFORUM [forums.jag-lovers.org]–
---
Search the archives & forums - http://search.jag-lovers.org/
Subscription changes - http://www.jag-lovers.com/cgi-bin/majordomo
Support Jag-lovers - Donate at http://www.jag-lovers.org/donate04.php