For Sale: 1965 3.8S
Solid car I acquired from my late father. Engine is stuck and won't rotate. John's car Power steering kit from XJ6 installed in car.
New interior partially installed. Remaining pieces still in box's.
Spare 3.4L engine to go with car.
Asking $5500
Car is located in Greenville
Email: peter@nobudgetracing.com for additional information.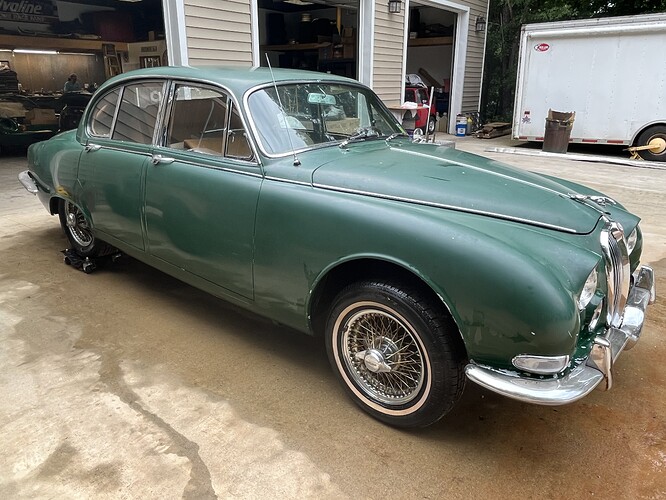 Lots of parts to go with the car.