I've read all the pertinent threads both here and on the UK forum and I still can't see the necessity of the J17 rear crank seal sizing tool. It seems to me the crank itself can perform the same functions i.e. centralizing the seal and establishing it's final diameter.
I would first use the procedure in this video for pre-forming the seal and rolling it into the cover grooves.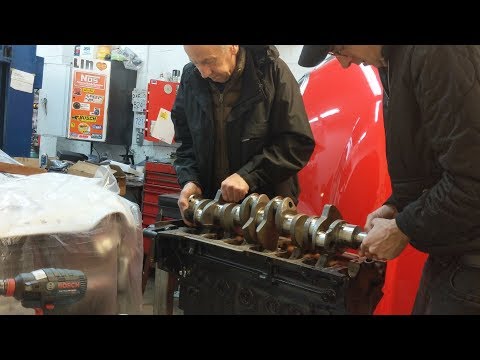 Next, I would lower the crank into place (with upper shells installed) and let the scroll area rest on the upper seal. Then use the crank's weight to further form the upper seal. And then add more pressure. After a bit, install the lower seal and progressively compress the two. If the ropes are too long, perhaps trim as required, leaving maybe .020 proud.
I can't see any downside to this approach for DIY except that using the scroll surface for forming might chew up the seal during rotation/forming. Fortunately, I bought 3 seal halves so there is no harm at giving it a go.
However, I do wonder why the factory went through the trouble of creating a special tool. My guess is that in production it is faster to have a dedicated sizing station followed by a quick crank install. But as a DIY, I don't see problem. What am I missing?
BTW, my membership in JCNA is still pending and then I need to apply for the J17 tool loan. So I can imagine it taking a few weeks before I have the tool in my hands. Is it really worth the wait?
Thanks
Rick OBrien
65 FHC in FL