Description: Jaguar XKE Air Box assembly as shown. It is a series 2, solid original, not a reproduction. The clips are solid and function perfectly. The correct "AC" Delco embossing as shown. Made in England. Surface rust only. Nothing anywhere near rusted through. An easy original project - I would use some WD40 on it and a bit of elbow grease.
Asking price (if selling): $125
Location: San Francisco Bay area
Contact information: Robert
Cost of shipping (if selling): Actual
Willing to ship worldwide? No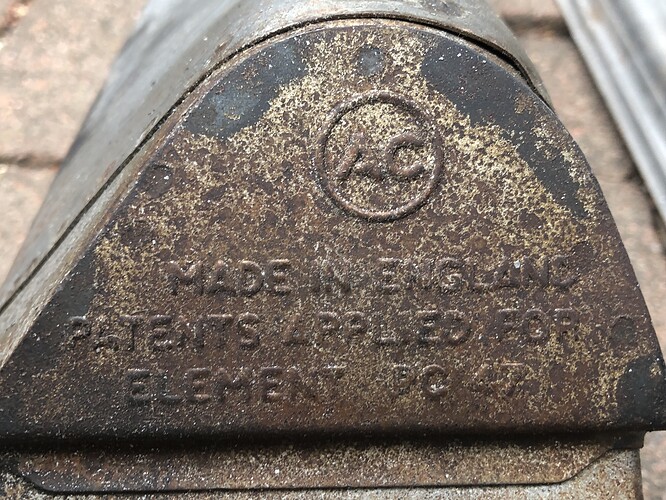 –
Please always be careful before sending money or valuables to someone you don't know. Use an escrow service if you're not 100% certain of the identity and integrity of the person you're dealing with.
By using this service you agree to resolve any and all disputes with the other party directly, and to indemnify and hold Jag-lovers harmless from any claims, losses, liability, or expenses (including attorneys' fees) that arise from your use of Jag-lovers and this service.