I just wanted to throw this out there for my fellow Jaguar nuts
I rebuild XK engine water pumps using the kit from SNG Barrett, I strip them, then sand blast them after that I powder coat the outside, then paint the inside with Glyptal to aid flow.
I sell them (in the USA, but will ship elsewhere) in the USA $150 plus shipping.
IF you should prefer I will re-build yours for $75 plus parts and shipping.
I am not a business I am just a retired Jaguar nut.
Check out my You Tube Channel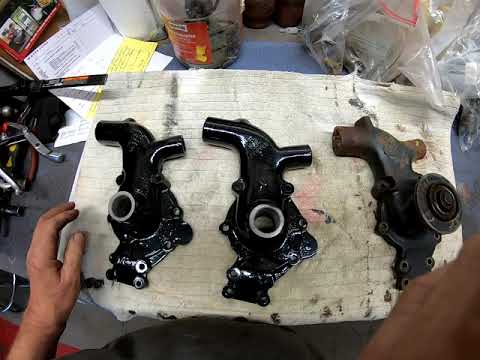 Contact me on
gstarrgarage@gmail.com
Once again I am not a business this is just the computer in my garage.
Gary
Description:
Asking price (if selling):
Location:
Contact information:
Cost of shipping (if selling):
Willing to ship worldwide?
–
Please always be careful before sending money or valuables to someone you don't know. Use an escrow service if you're not 100% certain of the identity and integrity of the person you're dealing with.
By using this service you agree to resolve any and all disputes with the other party directly, and to indemnify and hold Jag-lovers harmless from any claims, losses, liability, or expenses (including attorneys' fees) that arise from your use of Jag-lovers and this service.