Hi folks, found this thread through google and wanted to post a pic of a JaguarSport Zytek ECU I have to see if anyone here can ID it. This came to me as part of a large group of parts, mostly non-Jaguar.
JaguarSport part number is SPD1026, Zytek type is R1-0-12. I haven't been able to find any reference to these part numbers online.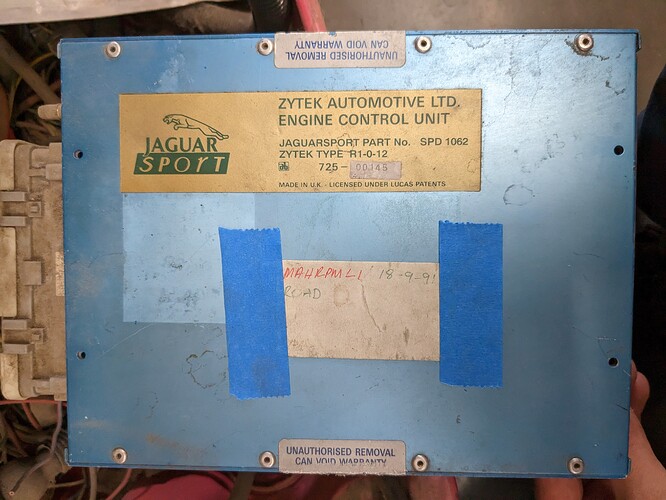 The ECU also came with a wiring harness including injector connectors labeled 1A - 6B (so twelve injectors total). There is also a Lucas 73348 throttle position sensor and actuator/bracket assembly connected to the harness. This to me looks like a XJR-S or XJR15 part, based on looking at engine photos of both models. Construction of the harness is exceptionally nice, with a large 30 pin Cannon plug to connect to the ECU, full Raychem heat shrink and labels for every
connector.
So any thoughts about what this is for? I initially thought XJ220 but ruled that out as the TPS and bracket do not seem correct. I know very little about Jaguars in general so I'm hoping the experts here may recognize it.
I'll post an image of the wiring harness in a different reply as this forum seems to restrict how many images a new user can post.