Dear all,
Finally I have some time to work on the car and some resources to do it properly. It looks like I have a leak in the brake lines. It only shows when the car is not used for like 3+ months more to the driver side where the vertical door line is (pic1). Brake pedal is completely falling in. Previously when this happened I would just flush with brake fluid and get the air out from all 4 points. The problem is that gasket at brake fluid reservoir is completely shot (pic2). Could this gasket let the brake fluid to completely evaporate over 12-24+ months standing? The leak seems to be half way between axles, does it imply a brake line, or possible spill from a higher point via brake line? ( i cannot visually trace the leak! Even though it is rather large!). Where to start diagnosis and repair?
Another problem is a leak from a part (unknown ID? Close to firewall) of the coolant line that starts to leak only after engine is at operational temp (pic3). What is that part?
Any suggestions much appreciated!

Pic2: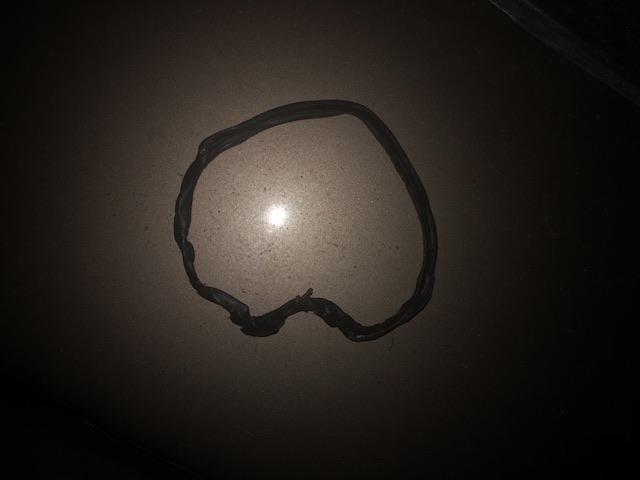 Pic3:
XJ-SC 1986 5.3