Just curious if anyone has any knowledge of the rod operated tap used on early Mark V saloons.
I found one picture of 627182 where I see a small bracket with a rubber grommet on the left hand side of the radiator angle bracket under the top tank.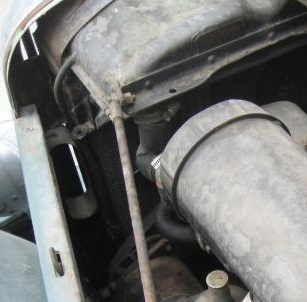 Its not much to go on, but I imagine the tap must have had a loop on top instead of a handle, and a rod with 90 degree bends at each end, one of which went into the loop and was held by a cotter pin?