A big milestone today on the 63 FHC project. I landed the car on its tires/wheels. I acquired the car in boxes in 2002 so it has been at least 25 years since the car was on its tires!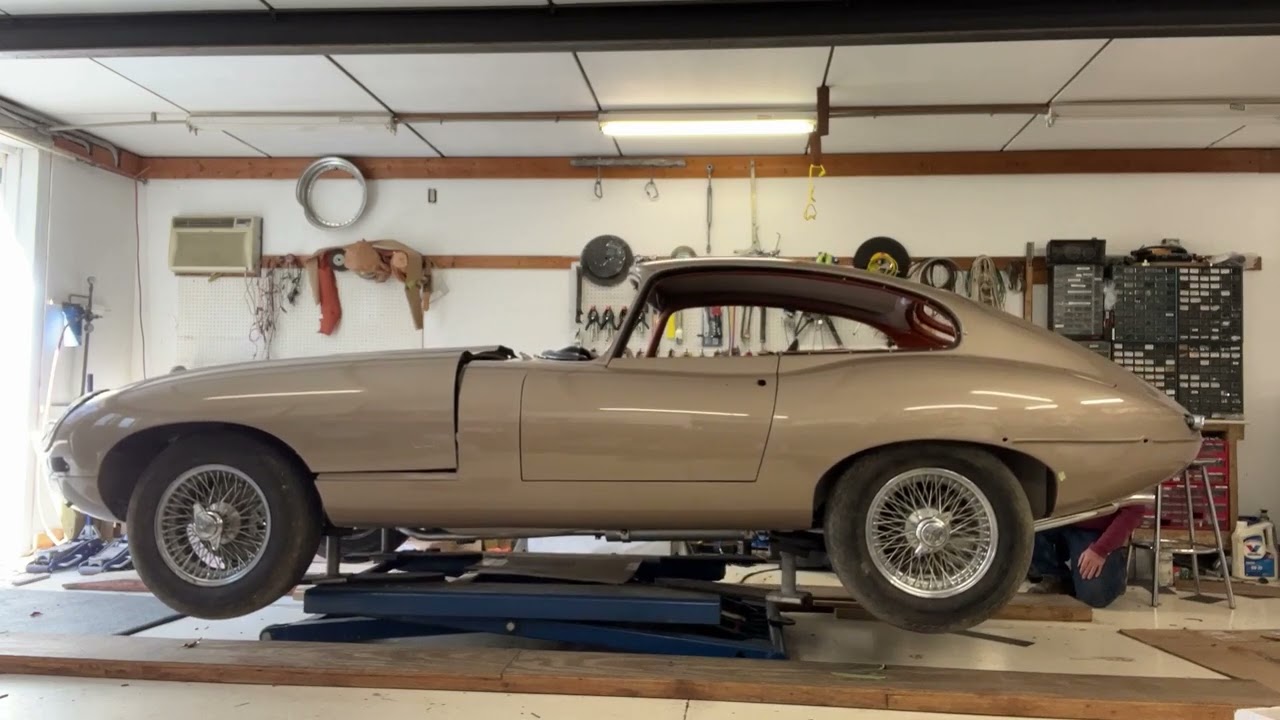 That groaning noise is the lift, not the spirits of Etypes past complaining!
I am reasonably happy with the initial stance. It of course needs some break-in miles to get the suspension settled. And in these pictures, I am on 185-15 tires. My final configuration will be with 6.40x15 bias ply tires.