Well I finally shelled out for the positive earth alternator; a WOSP dynator supplied by MOSS.
Now, I'm scratching my head wondering how they can cal this a "direct replacement".
I've sent off a note for help to MOSS (the retailer) because WOSP don't appear to deal with the public. So I'll wait and see what they say.
In the mean time, here's what I'm facing.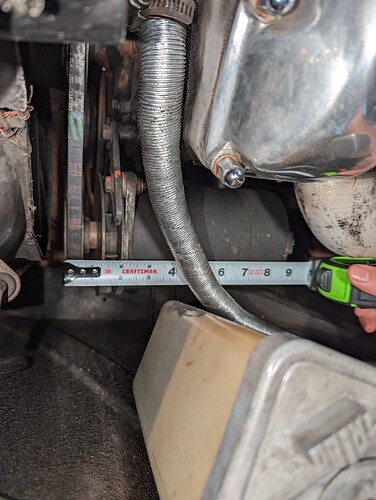 I have a '59 Mk1 3.4, bone stock original that I want to make a little more reliable and drive it more. So an alternator conversion seemed like a good move. I ordered a positive earth variety so that the car can easily be returned to original at any point.
In the pictures attached (i hope they are) you can see that the new Dynator pulley location is not the same at the generator and as such will not line up with the belt.
Has anyone else delt with this conversion and or this brand of Dynator?
I'd really welcome any pointers. Maybe I can mount it on the other side of the lugs.
Also
In the '59, the regulator only has three leads 'B', 'F', and 'D' but the cryptic installation instructions only really deal with a later 5 lead regulator. ANd the ingition indicator light is on the D not on the F or separate as they indicate.
Fun and games and waiting on a response from the Vendor.
Any pointers or suggestions from any one who has done this would be more than appreciated.
cheers
Rob