Managed to source new replacement thermal bulb for Auxiliary Air Valve. They are exactly the same as originals. There where 5 available so bought them all
Few pictures (old on left, new on the right):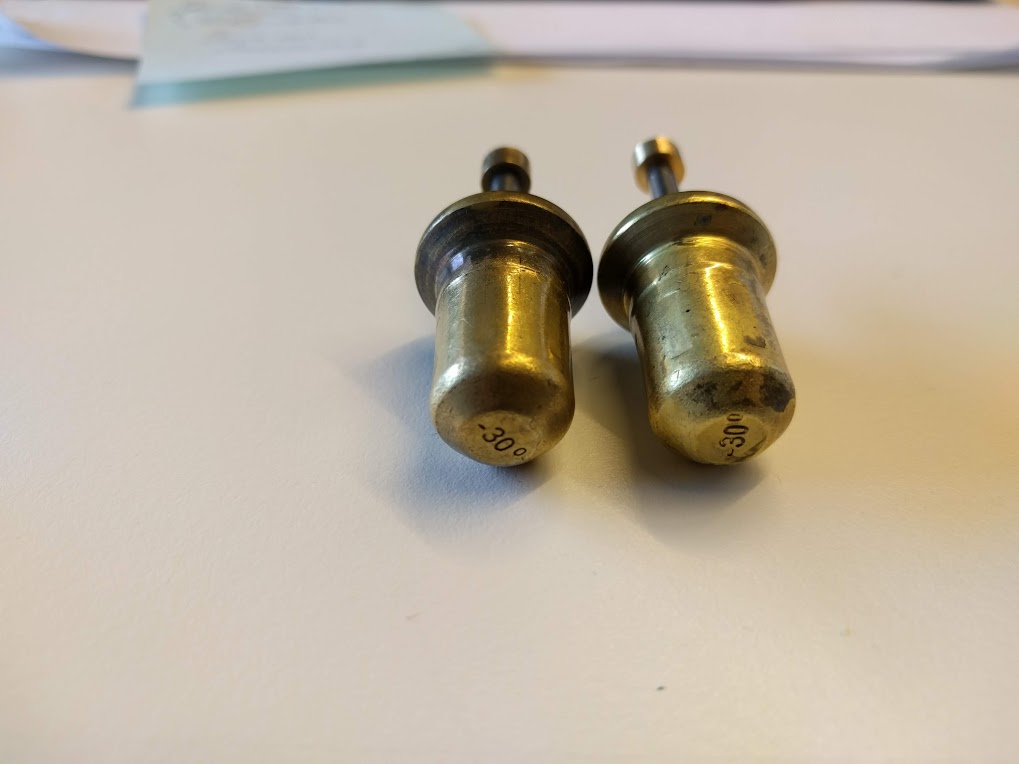 Have tested new and old bulbs. Pins are the same height when cold but when warmed up, new extends longer:
Also new bulb is much more responsive to temperature changes then old one.
Will have to work out the scheme how to put everything back together