But, this is directed at a particular Jaguar owner… @Dagenham !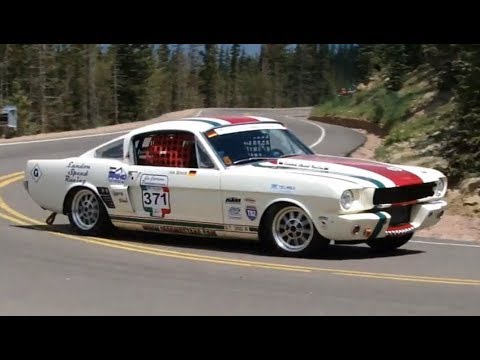 Wow… but it ain't like the "good old days" when the trip was on a dirt road and you drove sideways much of the way…
Ona run one time, going sideways around a corner spraying dirt everywhere, the guy behind me saw an outside rear hubcap fly off my car. He said it didn't even hit the ground, but went right over the cliff.
LLoyd
It's not what you look at that matters. It's what you see.
Henry David Thoreau
I love watching Pikes Peak, especially the 50's, 60's, and 70's. Maybe not as fast as the cars today but still fun to watch them letting it all out on those runs.
…minus the decals.
If we are talk'in Pike's, I have to mention my local hero, Jim Goertz who lives a mile from me.
A local crazy man, he built his own quad, using a GSXR engine and his own 4 wheel drive.
The link shows timed practice, where groups of 3 are started off, 1 minute apart.
Jim totally smokes the other 2 off the line, and within 3 minutes catches the group of 3 that left the line a minute earlier!
He still holds the record there, for his class.
He also raced flat track and held the #1 plate in motocross for a period.
The guy can run the wheel off a steam roller!
I once saw him ride a nice wheelie on a lawn tractor!
Wow!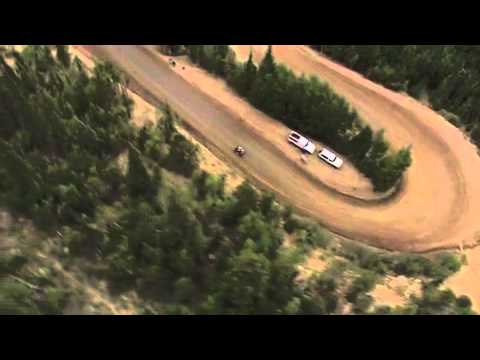 Looks like a VERY fun way to do the Peak!!!