All,
I am finally moving forward and when cleaning up the sump I removed the oil level float from the sump and it was full of oil in the element housing.
I cleaned it out and tested it and resistance varies from 4 to about 85 ohms, so good variance over the scale and in pristine condition.
The question: Is it normal to have oil in the coil and swipe arm enclosure or should it be dry? Is the oil non conductive? Never thought about that.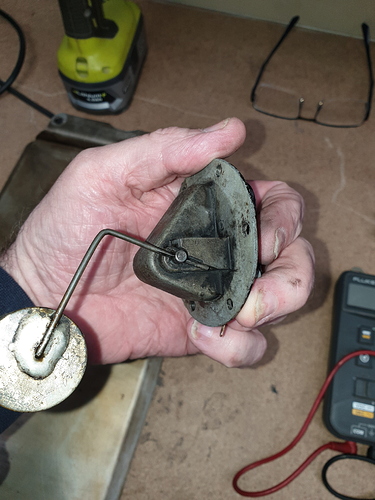 It is original so I want to keep it, if it should be dry has anyone repaired such a leak.
Matt