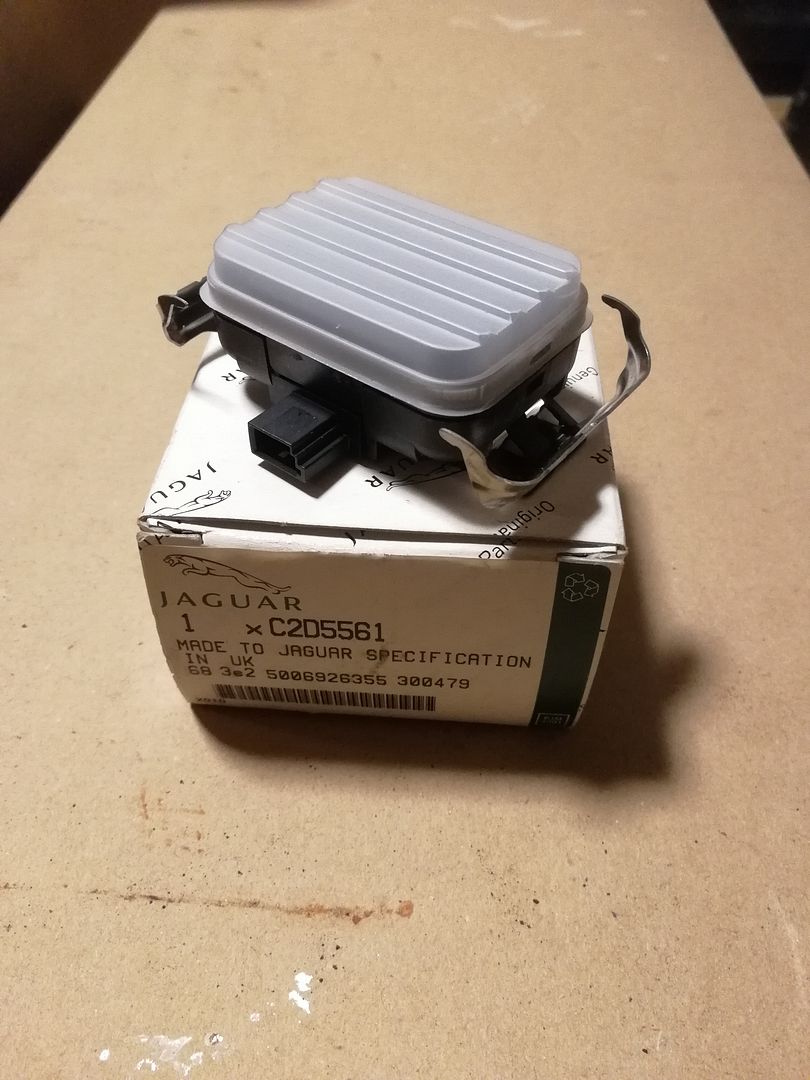 Description:
Genuine rain sensor, brand new, never fitted - Part # C2D5561
Controls the autowipe function as fitted on Jaguar XF XJ XK 2008-2015.
Those retails at over £120.00 exc. VAT from SNGBarrat and ebay aftermarket ones sale for around £40.00.
I am after £40.00 for a brand new genuine one.
Please check part number against you vehicle to confirm suitability
Asking price: £40.00 collected + £4.00 postage
Location: Halesowen
Contact information: 07880777915 or nick.sabrazat@gmail.com
Willing to ship worldwide? Yes, please contact me to confirm international postage cost.
–
Please always be careful before sending money or valuables to someone you don't know. Use an escrow service if you're not 100% certain of the identity and integrity of the person you're dealing with.
By using this service you agree to resolve any and all disputes with the other party directly, and to indemnify and hold Jag-lovers harmless from any claims, losses, liability, or expenses (including attorneys' fees) that arise from your use of Jag-lovers and this service.