Hi there,
for a longer time I am contemplating about fitting period Lucas Fog Rangers to my E, because I find driving during nighttime rather challenging (I am using H4 bulbs).
Well, last weekend I did it and shot a couple of fotos to proof my deed which you can see below (couple of details and a decent cleaning are still missing though).
I managed to keep the new lamps away from the chrome rings: they occupy the room between the overriders and the head lamps.
Now you can roast me!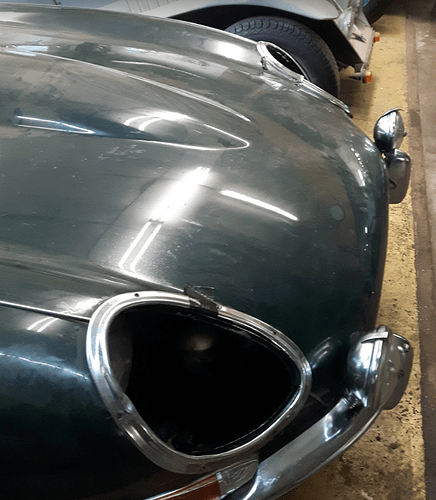 greetings