These are in excellent condition. They were installed little more than a year ago and have well under 1000 miles on them. They were never fully installed but rather just laid loose in the car. So no adhesive was used. I've included a couple of pictures of the backside and you can see clearly but there was no adhesive used.
The only reason I'm selling is i'm changing the interior out from black to biscuit. I also have set of underlayment installed at the same time I put these in the car for another $40
I will also have a set of black interior panels for the fixed head coupe coming up as I proceed with installing the new biscuit interior.
Asking price (if selling): $275
Location: Walnut Creek CA
Contact information: Robert 925-286-8738
Cost of shipping (if selling): $28
Willing to ship worldwide? No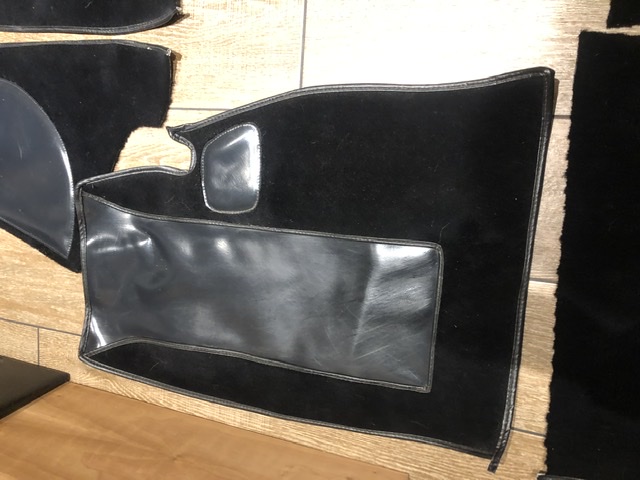 –
Please always be careful before sending money or valuables to someone you don't know. Use an escrow service if you're not 100% certain of the identity and integrity of the person you're dealing with.
By using this service you agree to resolve any and all disputes with the other party directly, and to indemnify and hold Jag-lovers harmless from any claims, losses, liability, or expenses (including attorneysarise fro your use of Jag-lovers and this service.