Here is a photo of a fuse.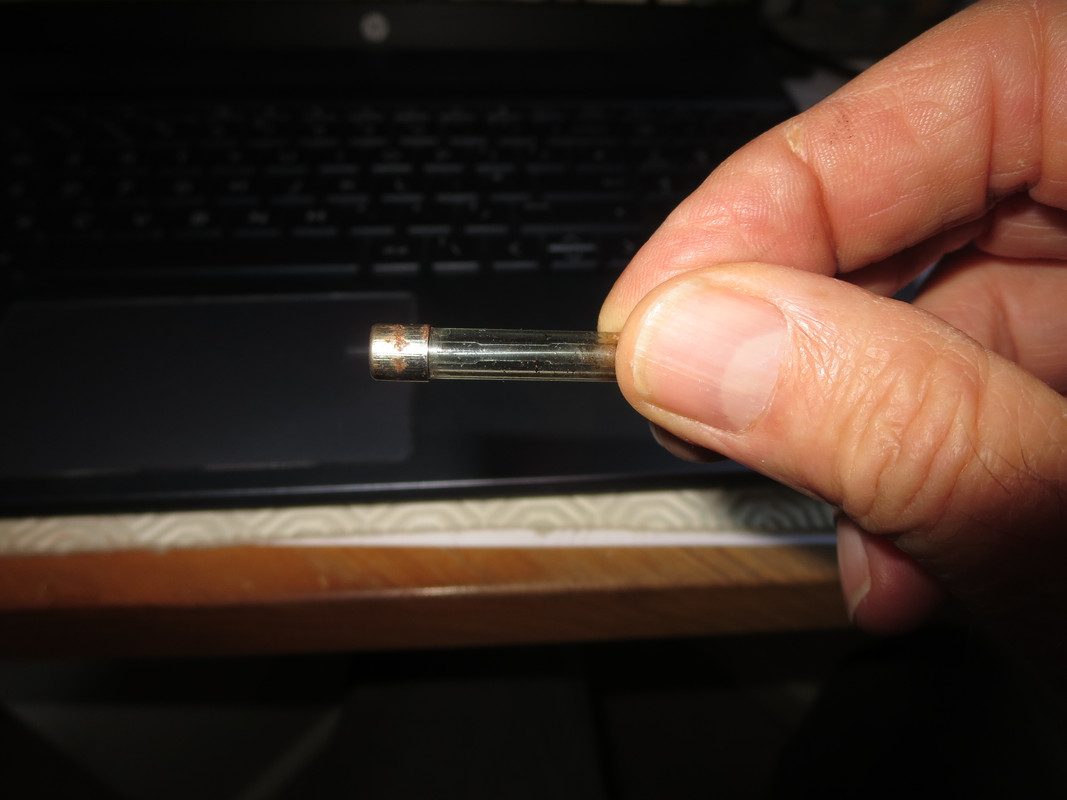 It is a nice fuse. It is a lovely fuse. It has been in my car, performing its duty of protecting against a sudden drop in resistance on the dip beam circuit for many years, as can be seen by the traces of rust on the cap. I'm guessing that it is not an original fuse, but it was certainly in the car when I became custodian almost 19 years ago. So it owes me nothing.
But why have I shown you a picture of a fuse whose filament is clearly in tact. This is why.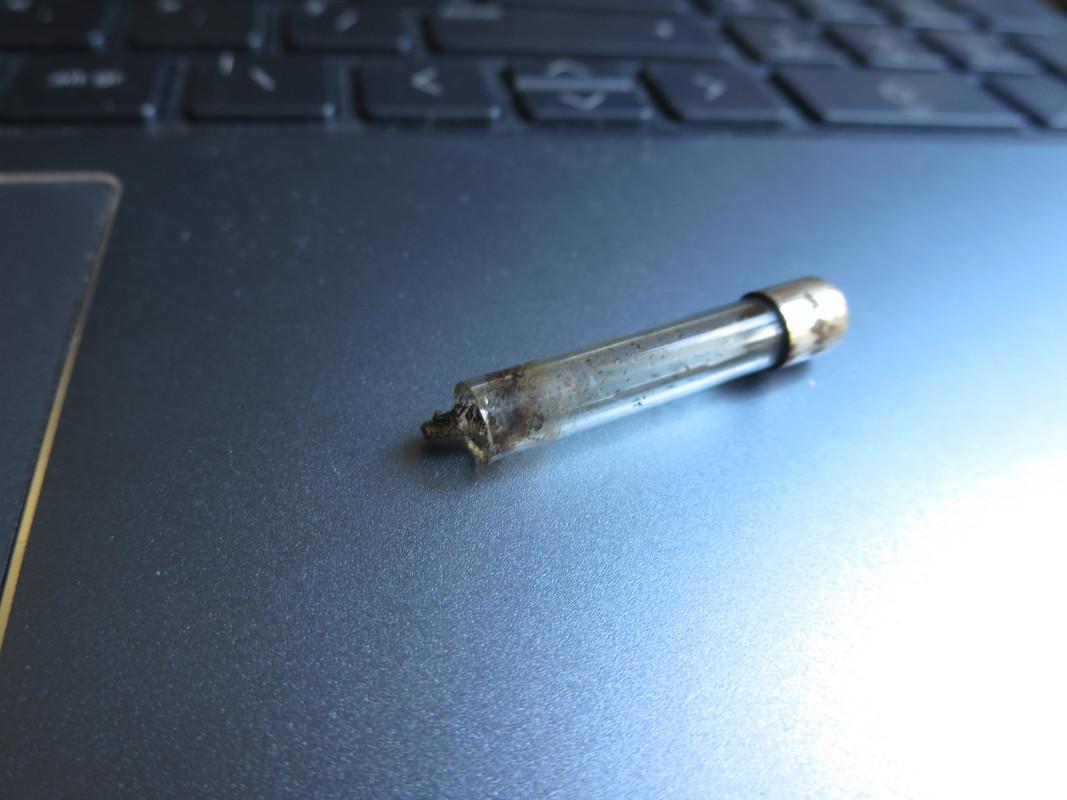 Under the cap on one end is evidence of a breakdown in continuity.
Last night, as I was driving home from visiting friends (a round trip of almost exactly 100 miles - half in darkness), we had just passed through a small village when I detected a strange smell. I put it down to the one of the residents of that village having had an accident in the cooking department. Out into the countryside we drove and onto a busy main road. As I dipped the headlamps for oncoming traffic the road suddenly went very dark - only the sidelights for illumination.
Sheeeeeeeeeeeeeeit! We were doing 60 mph!
As I slowed the oncoing traffic passed plunging the route ahead into total darkness. (To give some context to the level of darkness experienced, where I live in Wiltshire close to Salisbury Plain levels of light polution are very low such that star gazers and UFO hunters regularly visit either to understand the universe or make contact with those aliens who arrive in flying saucers completely undetected by military radar, but clearly visible to the UFO hunters.)
I flipped the main beams on. They worked, so I slowed and aimed for the next layby to have a look.
After another couple of cars required plunging the road into darkness before the next layby, the dip beams came on again. As we were quite close to home, we carried on slowly under dip beams, as it seemed that they only stopped working when the main beams were on. Meanwhile, that smell was with us all the way.
At home the dip beams failed again. I quickly located the issue using my nose to trace the source of the smell, and once the dash panel was dropped I could see that the cap on one end of the dip beam fuse was blackened and not properly attached.
I am thankful that I alway carry spare fuses. I am also thankful for brown corduroy trousers.