When I had my console out for the five speed project, I ran new RCA's and speaker wires for a future stereo project. The last couple weekends I've had time and motivation, so the stereo project is now complete.
The high-end speakers were done sometime ago, details are on my site here. GoFlyRC.com - 1989 Jaguar XJS Coupe
Because originally I had simply hooked a new deck and new speakers up using factory speaker wires, I knew I was going to have to pull new speaker wires, because we all know the factory speaker wires suck.
Here we are pulling new speaker wire through the factory boot. In the upper left you can see my clear hard plastic pull tube, and then in the lower right you can see it coming out at about a 45° angle. I've already snaked it through the boot in the door jam.
If you have to do this job, have some dry silicone spray on hand, it makes it way easier if you coat the wires before you pull them. Here we've pulled the wires through, you can see the new black speaker wire taped to the pull tube.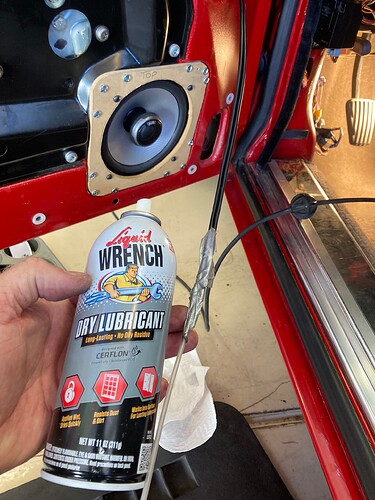 This part of the job is done, the other door was wash, rinse, repeat.