Summary: Purchased this 96 XJS this past November. It has 64K miles and came with no service records. I drove 150 miles home and took it to my local service station the following day for state inspection. The tech raised the car and we saw significant "wobble" in left rear wheel. Click on link.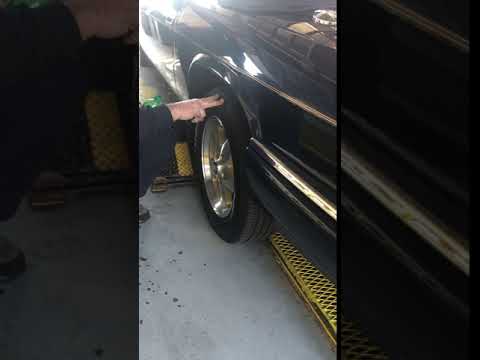 We both immediately suspected a bad wheel bearing. I drove the car home, removed the wheel and discovered the center hub nut was loose. I tightened the nut and could not force any lateral or horizontal movement in the wheel, nor did it make any whining noise when driving. I thought all good until a week ago.
I started to hear some squeaking noise when I applied the brake while slowing down for speed bumps in my neighborhood. Today, I jacked both rear wheels off the ground and removed the left rear tire. I started the engine and shifted into drive at idle speed. With the rear wheel slowly spinning, I could see some serious warp on the disc/rotor. Notice the changing gap between the disc and caliper in link below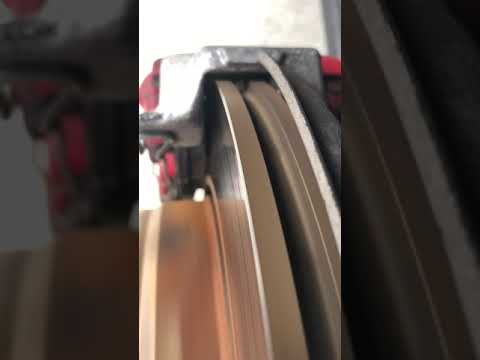 The disc also appeared to be slightly non-concentric to the eye but difficult to capture in video. Last, there was also a faint knocking noise that appeared to be coming from the hub assembly. I placed one end of a pry bar on the hub assembly and my ear on the other end. This produced a very pronounced knocking noise coming from the hub assembly. One knock per inner shaft rotation. Take a listen…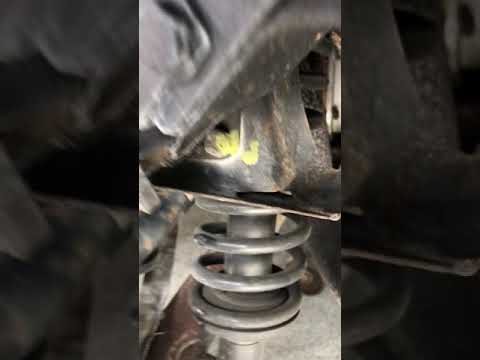 Questions:
Could all of these issues stem from the hub nut being loose for at least 150 miles?
Is the knocking noise the bearing or possibly the outer u-joint?
Any recommendations on manufacturers for rotors – pads – bearings? (Centric - Timken)
Am I missing anything else?
Thanks & stay safe,
Kevin