Description: After 53 years of dedicated service the left door (Driver's side in my Left Hand Driver 1969 E-Type Fixed Head Coupe) locking barrel, Jaguar part number BD11999, failed. I am looking for replacement with a key for the left door, but would consider a matching pair for both doors with keys. I suspect that other model Jaguars used the same lock. The attached pictures show my car, a close up of the broken locking barrel, and all of the bits to the locking barrel after I removed and disassembled it.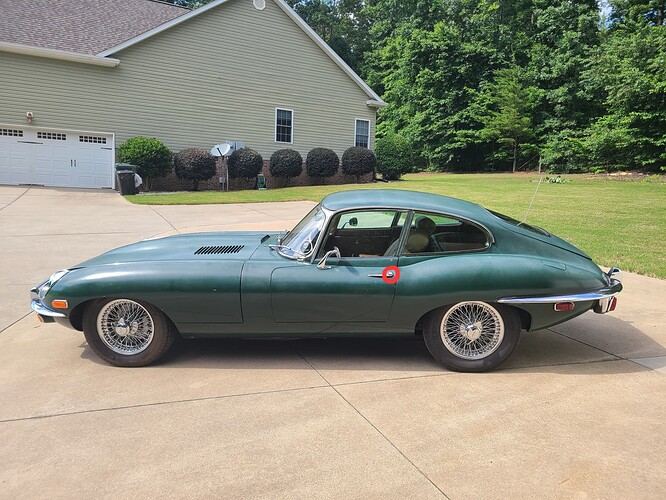 Asking price (if selling):
Location: Taylors, South Carolina, USA
Contact information: Please send me a Jag-Lovers Private Message (PM) if you have one so that we can work out the details of price and shipping.
Cost of shipping (if selling): I will pay for shipping from USA sellers.
Willing to ship worldwide?
–
Please always be careful before sending money or valuables to someone you don't know. Use an escrow service if you're not 100% certain of the identity and integrity of the person you're dealing with.
By using this service you agree to resolve any and all disputes with the other party directly, and to indemnify and hold Jag-lovers harmless from any claims, losses, liability, or expenses (including attorneys' fees) that arise from your use of Jag-lovers and this service.