OK, progress! I breadboarded up a version of the circuit I
had traced out from under the epoxy. After a couple of
head-scratching episodes while I doped out what some of the
component values were, I finally got it to spring to life!
I'll be driving a couple of hours with it installed today,
so we'll see how it does. My original A/C amp would never
work properly for two hours straight, so this will be a good
test of the circuit and a verification that the amp was what
was wrong with my system. I'll be putting this all up on a
web page when it's all done but here are some pictures to
show you what I'm doing.
Here is the circuit tapped in instead of the old one: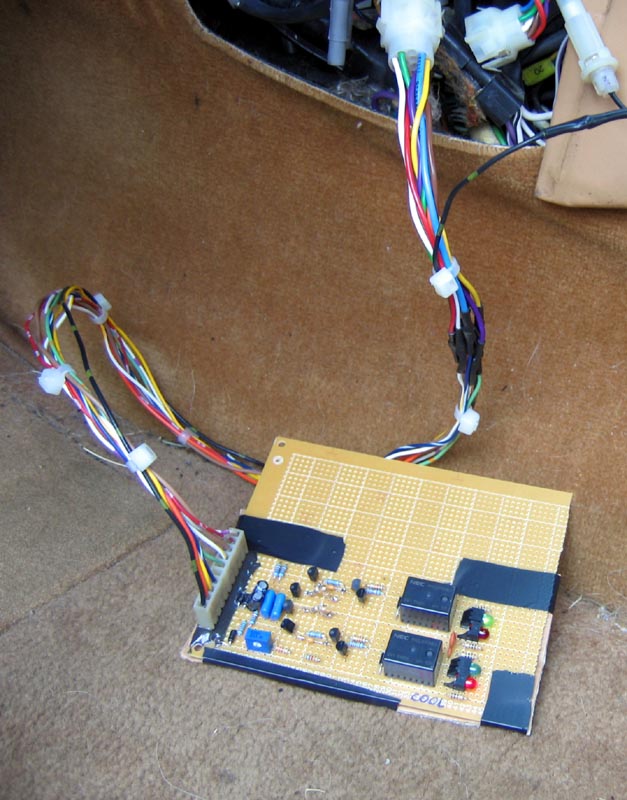 Here is how I plan to drive around with it so I can keep an
eye on it: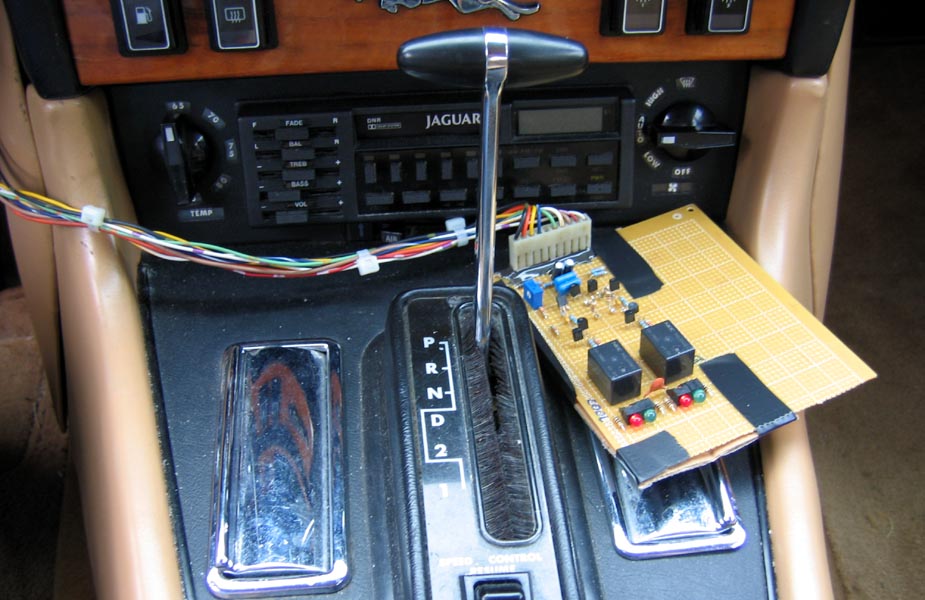 I added LEDs to the motor drive outputs so I can tell what
state it's in. Other than that it's an exact copy of the
original circuit, except for the relays which I could not
source precise replacements for (these work the same though.)
Here is how it sits most of the time: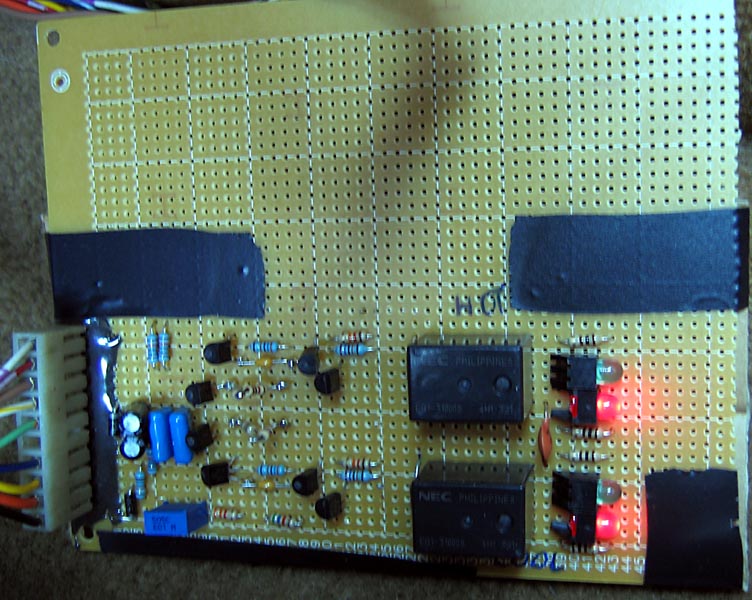 When it needs to get the car hotter, it changes to this: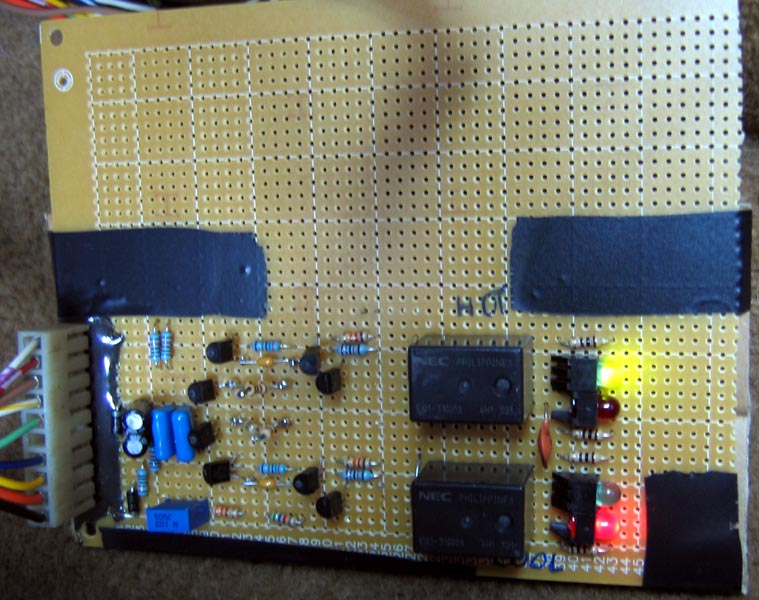 When it needs to get the car cooler it changes to this: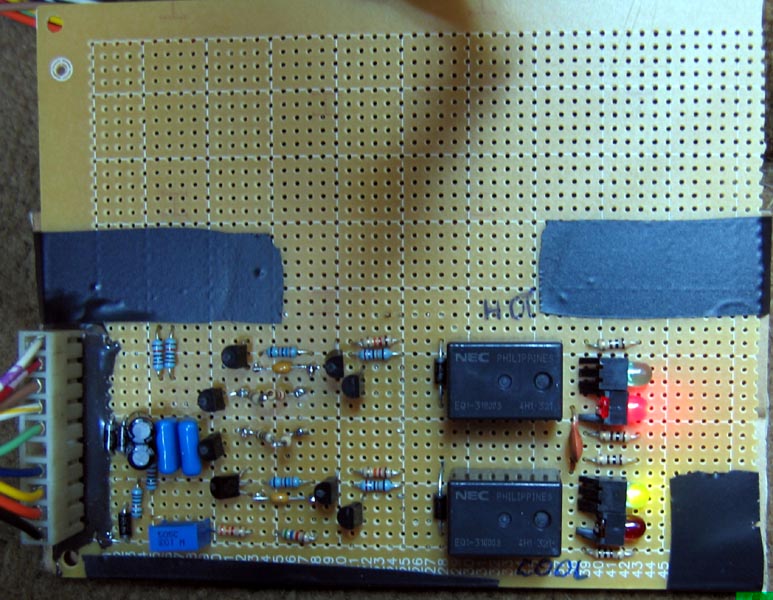 I have a different (bigger, more expensive) relay to try,
too. I may try to do some quick-n-dirty lifecycle testing
on them with a real servo motor to see if the cheaper one is
good enough. Once I get all the details sorted out I'll
probably lay out a circuit board through one of the online
proto board places and build a nice looking version. Though
my ultimate goal is to design an improved solid state one,
so maybe I won't put that much effort into the original design.–
Duncan Brown 1985 SIII XJ6
Grayslake, IL, United States
–Posted using Jag-lovers JagFORUM [forums.jag-lovers.org]–
–Support Jag-lovers - Donate at http://www.jag-lovers.org/donate04.php –
===================================================
The archives and FAQ will answer many queries on the XJ series…
FAQs: http://www.jag-lovers.org/xjlovers/xjfaq/index.html
Archives: http://www.jag-lovers.org/lists/search.html
To remove yourself from this list, go to http://www.jag-lovers.org/cgi-bin/majordomo.
// please trim quoted text to context only