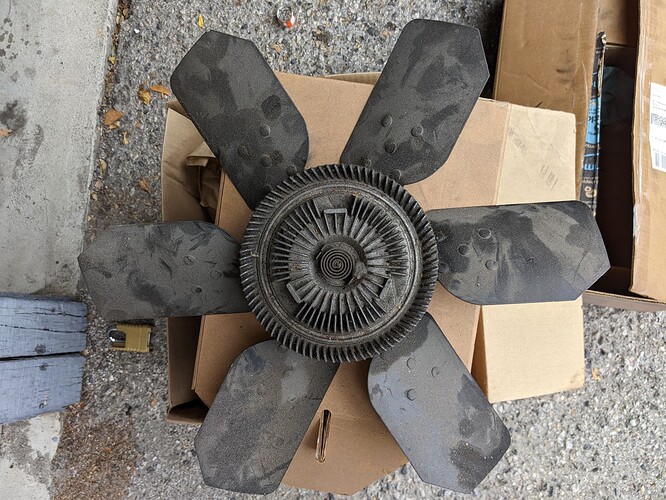 Fan and clutch from a XJ6 S2.
I think it is an aftermarket universal fit.
(I also have the same Jaguar original, new powder coat, never used, ask for photo and price).
$20 + shipping from California.
Willing to ship worldwide? Yes.
–
Please always be careful before sending money or valuables to someone you don't know. Use an escrow service if you're not 100% certain of the identity and integrity of the person you're dealing with.
By using this service you agree to resolve any and all disputes with the other party directly, and to indemnify and hold Jag-lovers harmless from any claims, losses, liability, or expenses (including attorneys' fees) that arise from your use of Jag-lovers and this s