XJ6 SII IRS, with recent brakes and shock absorbers.
Just took it off my 75 XJC (to fit a unit with outboard brakes).
Nothing wrong with it. The one at the back on the photo.
South San Francisco.
I have a crane to lift it onto your truck/trailer.
$100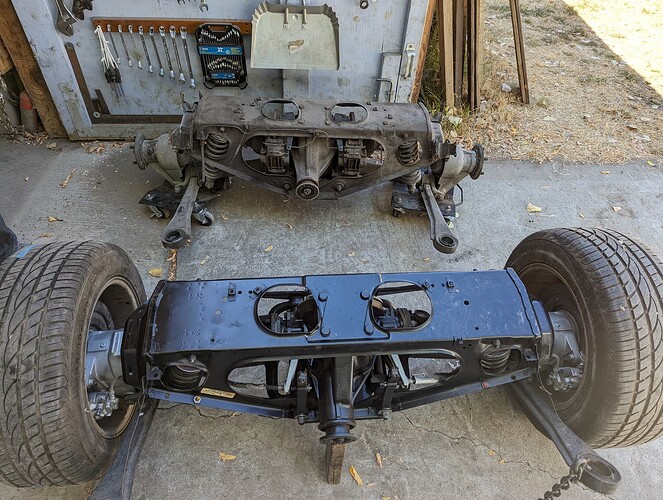 –
Please always be careful before sending money or valuables to someone you don't know. Use an escrow service if you're not 100% certain of the identity and integrity of the person you're dealing with.
By using this service you agree to resolve any and all disputes with the other party directly, and to indemnify and hold Jag-lovers harmless from any claims, losses, liability, or expenses (including attorneys' fees) that arise from your use of Jag-lovers and this service.