Here are some photos…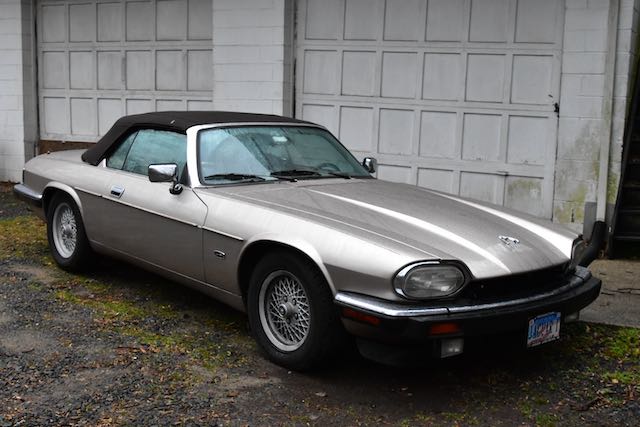 -More Photos coming later this week -

Custom exhaust work done 2 weeks ago…

Five new tires (Kumho - speed rated)…
Yep. I even replaced the spare!
Check out the ratings on this tire from Tire Rack… People LOVE 'em!

Description:
Had for 15 years.
Has issues, but looks good.
AC needs work, oil leaks in engine bay. Rear diff leaks. Speedo stopped working… and I shorted out a wire leading to the instrument cluster.
I replaced the AC evaporator, but the remanufactured compressor stripped where the bolt goes that holds the two ac hoses on.
Part of the interior is disassemble d from the AC work, but I have all the parts.
Both blower motors work, but the right one squeeks when ever you brake hard.
5 new kumho tires… They are v rated and appropriate for the car.
Replaced the brake accumulator.
Anyway, you get the point. It's a great car for someone who wants to work on it, use it for parts, or possibly lump it.
With the blown head gasket, you'll need to tow it away. Located in Fairfax, VA
Asking price (if selling): 1000 for anyone on the forum. Subject to prior sale. If no interest today or tomorrow, might put it on eBay with no reserve.
Bonus for Virginia residents,. I have the license plate number of Jaguar I. Which I can xfer to you if you want.
Location: Fairfax, VA
Contact information: Phil2010@pjb3.com
Cost of shipping (if selling): You pay shipping.
Willing to ship worldwide? Sure, but I won't be scammed, so don't waste your time.
–
Please always be careful before sending money or valuables to someone you don't know. Use an escrow service if you're not 100% certain of the identity and integrity of the person you're dealing with.
By using this service you agree to resolve any and all disputes with the other party directly, and to indemnify and hold Jag-lovers harmless from any claims, losses, liability, or expenses (including attorneys' fees) that arise from your use of Jag-lovers and this service.