Hi,
My 1954 XK 120 OTS apparently had a (minor?) accident at the LH front that caused some deformation on 2 parts of the steering mechanism.
One of the Steering Tie Rod assemblies (C.4726 or C.4727) is slightly bent at one end over about 10 degree (?). This is only in one plain; the other plain is perfectly straight. See pic.
Has anyone tried to repair a similar item? Replacement is of course possible but only as a pair and cost around € 200.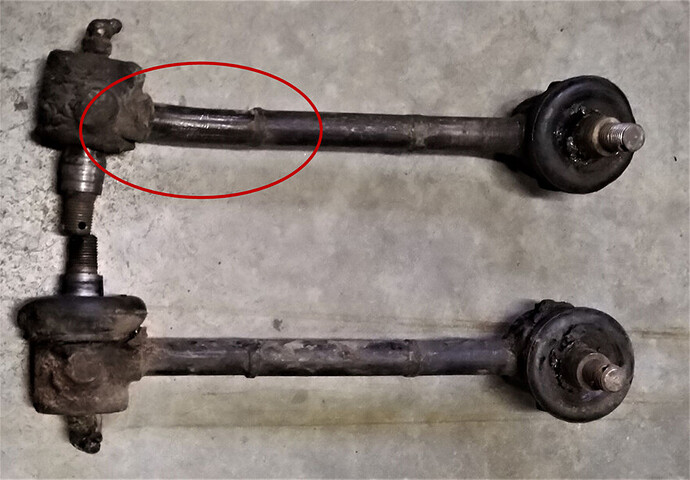 The other damaged item is one of the Track Rod Ends C.4135 or C.4136. See pic. This part is no longer available and therefore has to be repaired. First question is which Track Rod End still has the correct angle and the second is whether we should bend it back using heat?
Hope your "collective experience" can help me.
Bob K.