Hey everyone,
I've been chipping away on the mechanical and electrical issues on my '86 XJS, and the current item on the list is getting the instrument cluster back working. I've tried cleaning the contacts, I've tried adding a supplemental ground (see Figure 1a and 1b for the locations I attached them).
Some symptoms:
Before the transmission swap, the gauges worked quite well aside from the tach bouncing around weirdly at high RPM (>5500RPM)
After I swapped from the TH400 to a Getrag 290, the tach occasionally would go dead and come back. There was/is also a very obnoxious rattle from the transmission tunnel cover, as I was unable to get to the mounting screws that are up behind the radio.
Shortly thereafter, I was driving and the tachometer signal started coming through the radio, and the gauge cluster went dead. The idiot lights still work, though.
I'm wondering if I didn't either sever/chafe through an existing wire behind the radio that I haven't been able to find, or if there's another issue. I also found the instrument cluster has an electrical speedometer, not a mechanical one as I had been lead to believe it would.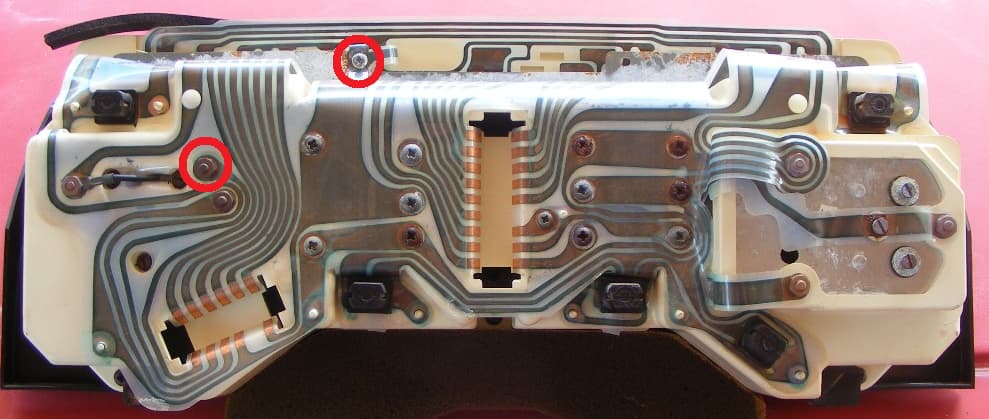 Fig 1a) Red circles indicate attempted mounting locations of auxiliary ground.
Fig 1b) needs to be made, I forgot to grab a picture of the inside of the dash. I affixed the other end of the auxiliary ground to a bolt that had a number of other ground wires affixed to it, though.