9000GBP. 37 watchers. No comment.
Yeah but, once you rub it out you lose all that patina:-)>
9000 pounds?
Wow… delusional.
But it includes not one but TWO radios and a gas tank!!!
It hurts just to look at it.
He would have listed it for 10,000 if it were numbers matching.
What can I say about this…
You gotta love eBait. "Used: An item that has been previously used. The item may have some signs of cosmetic wear, but is fully …"
Perfect description, especially when you fill in the last word with an appropriate expletive.
Cosmetic wear, Priceless!
It's already fully qualified
If it's function and intent is to serve as a flower pot, maybe. Too bad it won't post to the US.
Judging by the lack of A-pillars, this must be one of the plus-ultra-rare "Low-Drag OTS's"…
Regards,
Ray L.
Come on you guys; you're being too mean. That pallet still looks solid.
Got a nice heater core in the boot too. It'll keep your spare warm.
…if ya build a bonfire in the boot.
David's right. If you notice the holes in the bonnet by the headlights, they will help keep it cool when traveling at night over long distances.
LLoyd
Wherever space and time interact, there is information, and wherever information can be ordered into knowledge, and knowledge can be applied, there is intelligence.
Pavel Mirsky, mid 21st Century Russian General
Here is my car today, about to go to the motor trimmer.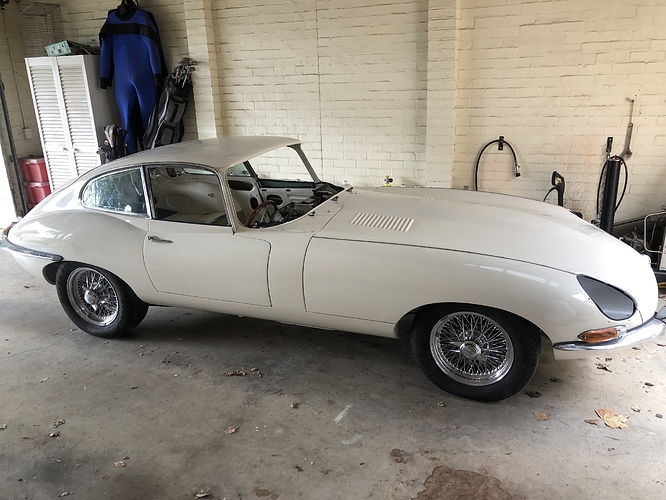 Here it is before we started. With the exception of the roof, the scuttle in front of the windscreen and some upper parts of the rear wheel arch, EVERY other panel you can see has been replaced. The whole bonnet went in the bin. And the floors. And pretty much the whole boot.
I reckon mine was better than the one in this ad.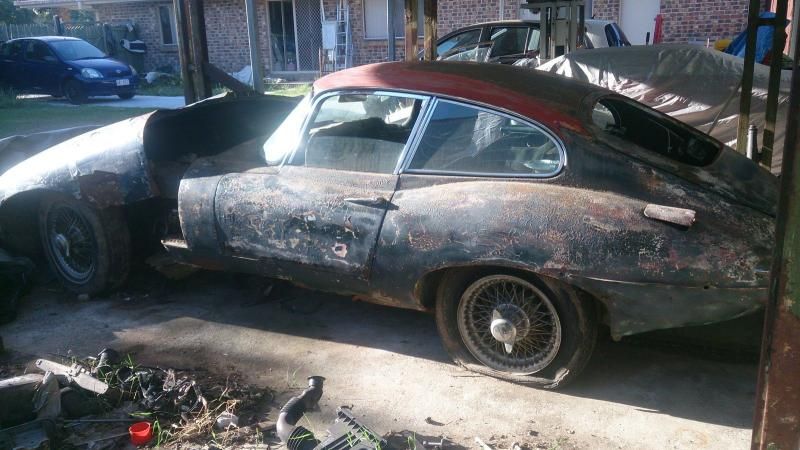 Wow!! Helluva job, Bowie!!!
Sweet! Is Theseus a good name?
Yes. But it's lovely now. It was a pretty much complete car and was already in Australia. It cost me AU$55k to buy and AU$55k in bodywork (AU$1 = US$ 0.68). Once trimmed it will owe me AU$145k.
It was a lot of fun. Sadly I think it'll probably be my last E. You just can't buy them any more.