Please excuse my ignorance of these early Jaguars. I post this just for interest sake.
I came across some photos and an Invoice related to an SS. I have no other information as to the owner or fate of the car. The invoice is from a firm called Matvel Motors & Engineers, Mildura, Australia, The date looks like 21/11/1955. Jaguar SS- Remove Cylinder Head & check motor. Expand Pistons, Fit Bearings, ??? Fitting, Valve Work, Clean, Assemble & Install Motor, Bore Block & Fit Sleeves, ??? Piston Grooves, Labour £59.15.8 (Australian Pre-Decimal Currency)
Supply Material- Gudgeon Pins, Valve Guides, Timing Chain, Head Gasket, Sump Gasket, Manifold Gasket, Valve Springs, Circlips, Sleeves, Gaskets, Bolts £44.10.0 Total £104.5.8 ( AUD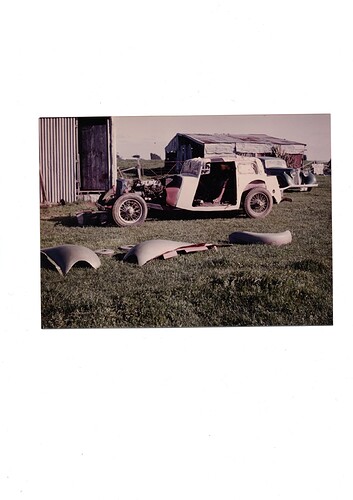 $208.58 in todays money ) The slide is an SS 100 but I'm not sure about the car under restoration. I assume its the car referred to in the invoice. Anyway, if you're into the SS models you may be able to work things out.
Cheers
Dave