Put your hearing aid back on and get back to work!

My back, though needing aid, has no hearing loss…Yoda…
Here's the fix.
Put your hearing aid back on and get back to work!


Brent
Your cabinet is full of…drums! And the kit looks great.
And those speakers, I cannot hardly lift them up on the stands any more.
Let's hear it for musicians!!
I suppose we should move this to the lounge if we're going to talk off-topic.
I hope you have seen the "Don't Touch My Drum Set" scene in Step Brothers. I am laughing now just thinking about it.
David
68 E-type FHC
I've got these on both my 3.8s. Nice sound, especially from 3000rpm up.
Andrew
I look forward to your report of the fit, finish and (of course) sound.
I am considering the Barratt and SC Parts exhaust systems for my Series III.
They are currently priced within $10 of each other - SC postage would be considerably more than Barratt but the SC Parts price includes the fan tail finisher…
Craig
Andrew, that is good news. Have you posted anything with their sound? I have finally made the final installation of the exhaust system. I put pics on "What Did you do to you E-type Today."
Hi all,
I found another possible exhaust system for the V12: a "Big Bore" system offered by Moss.
I also found a neat Jay Leno's garage episode that has a Big Bore mounted on a modified V12 car. Check it out: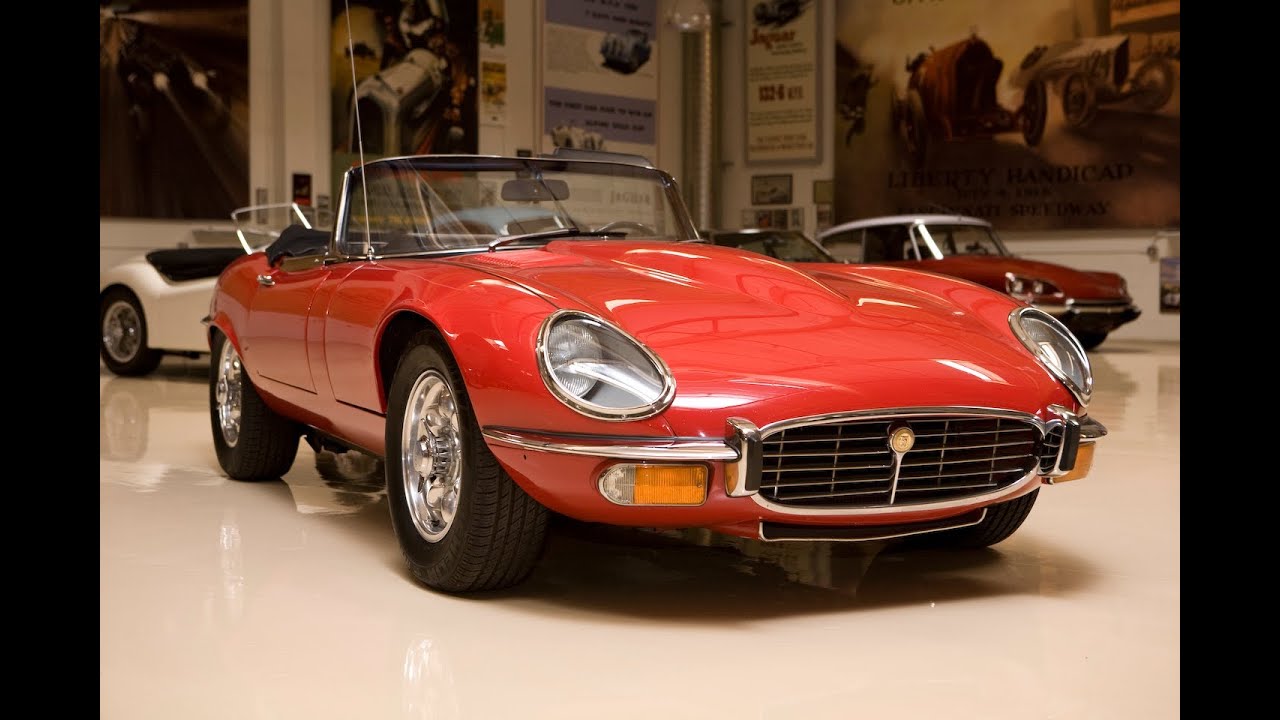 I hope it's the same system…sounds pretty good!!!
1966 E Type 2+2
After loosing too many arguments with speed bumps I had my car put up on a lift and had the opportunity to look through the mufflers. There were no baffles left. I guess that explains why I blowing brown smoke for a while.
I decided to go straight back to the stock chrome resonators using mild steel fabricated by a real muffler shop.
Result
saved money by not replacing mufflers
I was able to lift the system
the resonators now do all the silencing and it sounds fine
used mild steel pipes and had everything welded (no clamps except for resonator
connections
did not have to source the extended mufflers for a 2+2 (no need for a US purchase, no
shipping costs , no USD/CDN exchange)
no leaks nor problems for over 10 years
Mine came with what I was told an Ansa exhaust. It's loud and I love it, but since I'm replacing the clutch and this one is leaking a bit, I'm putting in a new one at the same time. Love the classic fab set up, but going with the Bell Sport System. Old one for context:

You could just have the current setup media blasted then you paint it black again with header paint…
I do like that idea and if the were all that was wrong I might have taken a whack at it. I was told that where the leak is, is due to a bad crimp with the wrong mounting bracket and that the joint was too rusted to repair. Cosmetics aside, I figured I could patch it myself or at an old school muffler shop nearby, then I just decided to replace since I'm having so much other work done at the same time.
Hello Scot! I am considering the straight through sport center silencers from Barratt for my '65 E. I've searched and searched, but can't find your final review of the mufflers once you changed them out last year. I'm looking for louder than stock, but not obnoxious. What do you think of yours? Thank you for the update!
Hi Duke, Your first time posting…so WELCOME!
I did purchase the Bell 304 SS sport exhaust. Frankly, I cannot tell the difference, but I have not driven the car so listening in the driveway may not be representative. I also am not fully convinced that what I bought is what was shipped as there were remnants of fiberglass in the mufflers. Anyway I think it works for me. It sure is pretty and went together easily.
Thank you Scot! The videos are very helpful! It sounds pretty good! Thank you for the feedback!
I fitted this system to my '62 this spring and it sounds amazing. The car finally sounds like a 'sports' car. Perfect fit out of the box. I had a standard Bell stainless system before. Night and day difference.
I fitted the the Bell ( via SNGB ) system with straight through silencers to replace the rusty mild steel one that was on the car . Loudness at low revs is about the same , albeit a slightly different tone ) but it does get louder as the revs rise . I went for the polished one - very pretty , shame you cant see most of it . The only down side was the quality of the welding - some of the welds had gone through onto the inside of the pipes so they wouldnt slide into each other . Half an hour with a die grinder and electric drill and they finally fitted .