wanted xjs rear high level brake light alloy screen fittings
UK buyer
If you mean the third brake light, I have a housing from a MY93.
What do you think would be a fair price, with shipping from the US?
Since I'm always away from the computer please CALL or TEXT me before 4 PM, PST @ 650-455-1110.
Thanks,
Stephen D'Angelo
1107 Galvez Drive
Pacifica CA 94044
I have the lamp it's
2 small mushroom shaped fitting that are bonded to the rear screen that this light clips on to.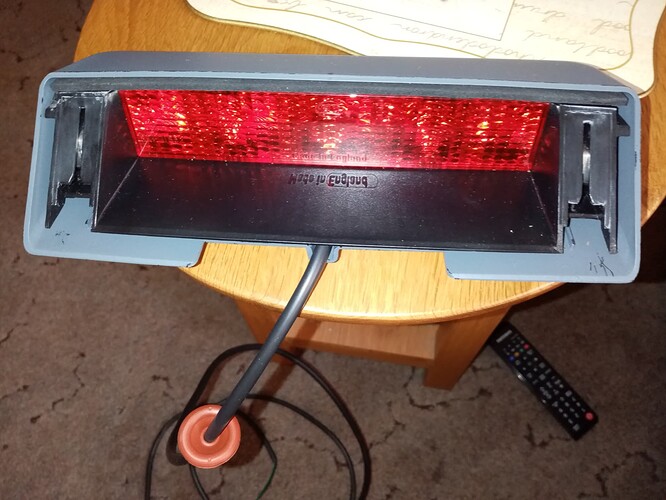 Im not after or want a cover. I want the 2 small alloy fixings that are adhered to the glass to fix the lamp on the screen.
rex647,
I recommend that you try a breaker like David Boger of EverydayXJ.com in North Carolina, USA for these parts. You don't mention what model or year you plan to use these on, but the Series III XJ6 and XJ12 had a similar looking third brake lamp installed in the North American market cars in 1986 and 1987. Someone breaking one of those cars might be able to help you. That is how I obtained a third brake light and glass attachment fittings 10 years ago or so for an earlier model XJ6 that I wanted to add a third brake light to.
I have no affiliation with David Boger other than as a satisfied customer.
Paul
Thank you. I will give them a try